Bed Bugs live in offices.
It doesn't matter what kind of office it is. Modern, Vintage. High-rise. That's because bed bugs can get there via the workers who work there. Bed bugs can sneak into briefcases or coats, then search for a very comfortable chair, desk or wall art where they can live out their annoying existence.
Risky Business
Like schools, offices and other workplaces have heavy traffic. That means a bed bug in the home of any employee, customer or visitor could end up in the carpet or furniture of your workplace. Once they start multiplying, productivity will be hindered and employees will start taking them home. No business can afford these occurrences.
Contact Illinois Bed Bug Dog today to find out how you can prevent a bed bug infestation in your office or commercial building.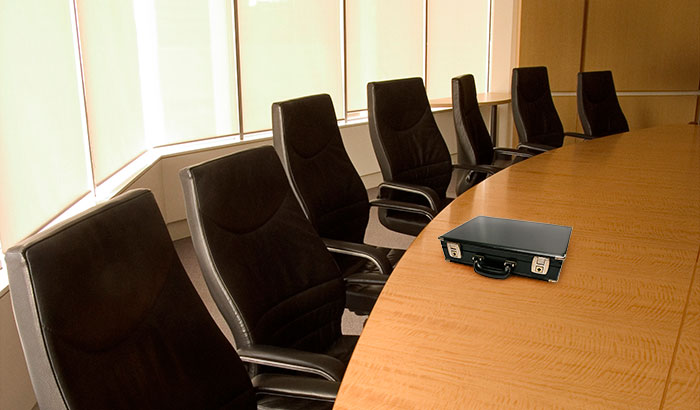 Contact Illinois Bed Bug Dog today for your complete office or commercial needs:

Detection

- We're up to 98% accurate, thanks to our dog, Nyx.

Treatment

- Thermal radiation is applied to all stages of a bed bug's life cycle.

Elimination

- The absolute destruction of all detectable bed bugs is guaranteed.